Have you imagined what happened after you had Hair Extensions?
First of all, do you know about Hair Extensions? Some information you must  know!
There are commonly 4 collecions at Ruanture.
Tape in Hair
Clip in Hair
Hair Weft Bundles
Pre Bonded Hair
Tape in Hair includes Remy and Virgin. Tape in Hair is 20 pcs/50 gram, it has a longer using life. Additionally, it's easy to apply ang remove. The Runature provides 100% real human hair and good serives.
Pay Attention ↓↓↓
Do not wash your hair for 48hours after application.
Do not let the conditioner touch the tapes connection.
Hair can be reused with replace tape.
Clip in Hair Extensions are a no-stress installation method for any skill level. Each piece can be easily put and removed in some minutes, and you'll have the length and volume you want.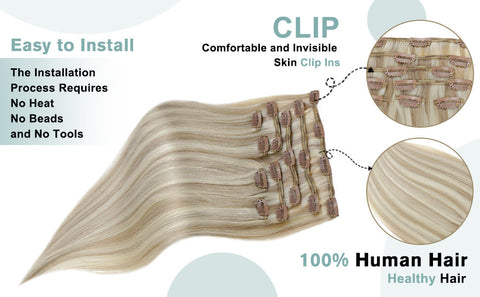 Here's a special introduction to Hand-tied wefts hair extensions, they are sewn by hand with good quality. There is no short hair around the weft, so it will be more comfortable to wear. Hand stitched, the weft will be more invisible.
Pre Bonded Hair
Virgin Hair
is
real human hair
from real people. There are no mixed in synthetic fibers or animal hair. In order for virgin hair to be of high quality, it must be 100% natural. Therefore, when you buy the hair, it has not been processed such as perm. It comes from a healthy person, and the cuticle of the hair must be intact, with the hair scales running in the same direction.
So, the four collections are described above, could you immagine that what will you get when you have a beautiful hair extensions? Let us tell you! It brings great chances for your life, work and marriage.
Be happy everyday for life
A person's good external image is a direct way to gain the appreciation of others.
Just imagine, if a beautiful wig gets compliments and compliments from others, you will definitely be very happy.
Sometimes this happiness lasts the whole day and makes you feel different about life. Everyday is a good mood!
More passion and motivation for work
When you need to interview or give a PPT presentation to your colleagues, you are a little worried that you will not do well.
At this time a unique temperament will bring you self-confidence and confidence.
You can wear our wigs, you will immediately feel a different feeling and make you more energetic.
Keep fresh for marriage
Marriage requires two people to maintain together.Women can pursue beauty at any time.
If you have hair loss or thinning hair, you can really use our products.
Not only will it bring you back to your youth in an instant, but it can also increase the intimacy between husband and wife.
In fact, there are many benefits, more of which are invisible to help women become better themselves. Everything we do is for your beauty.