Remy Hair I Tip Extensions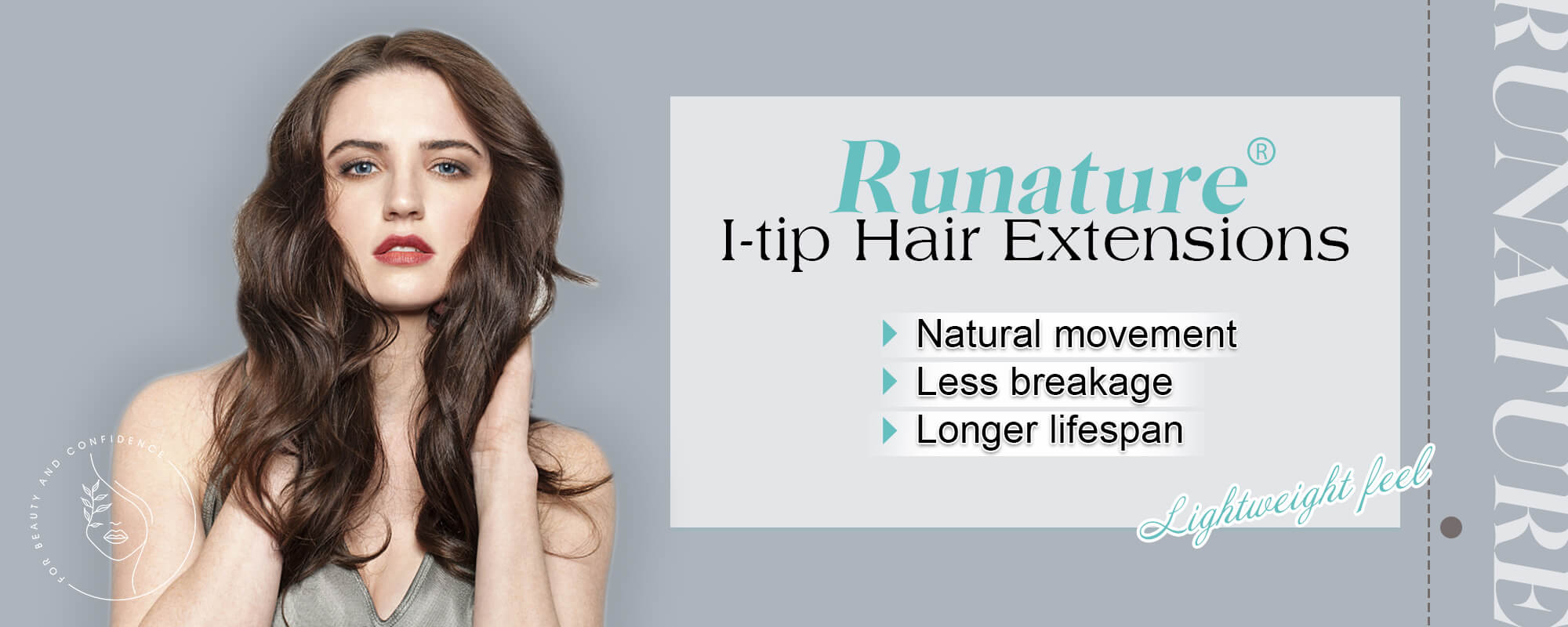 Runature professional I-Tip human hair extensions offers a unique way to apply hair extensions and feature a lightweight feel with natural movement. All our I-Tip hair extensions are made with restored strands of 100% Remy human hair; this means they better retain moisture, cause less breakage, and have a longer lifespan. I-Tip hair extensions are a permanent extension solution.
Need More Pre-bonded hair extensions? We aslo have U tip Hair Extensions.