Remy Hair Halo Weft Extensions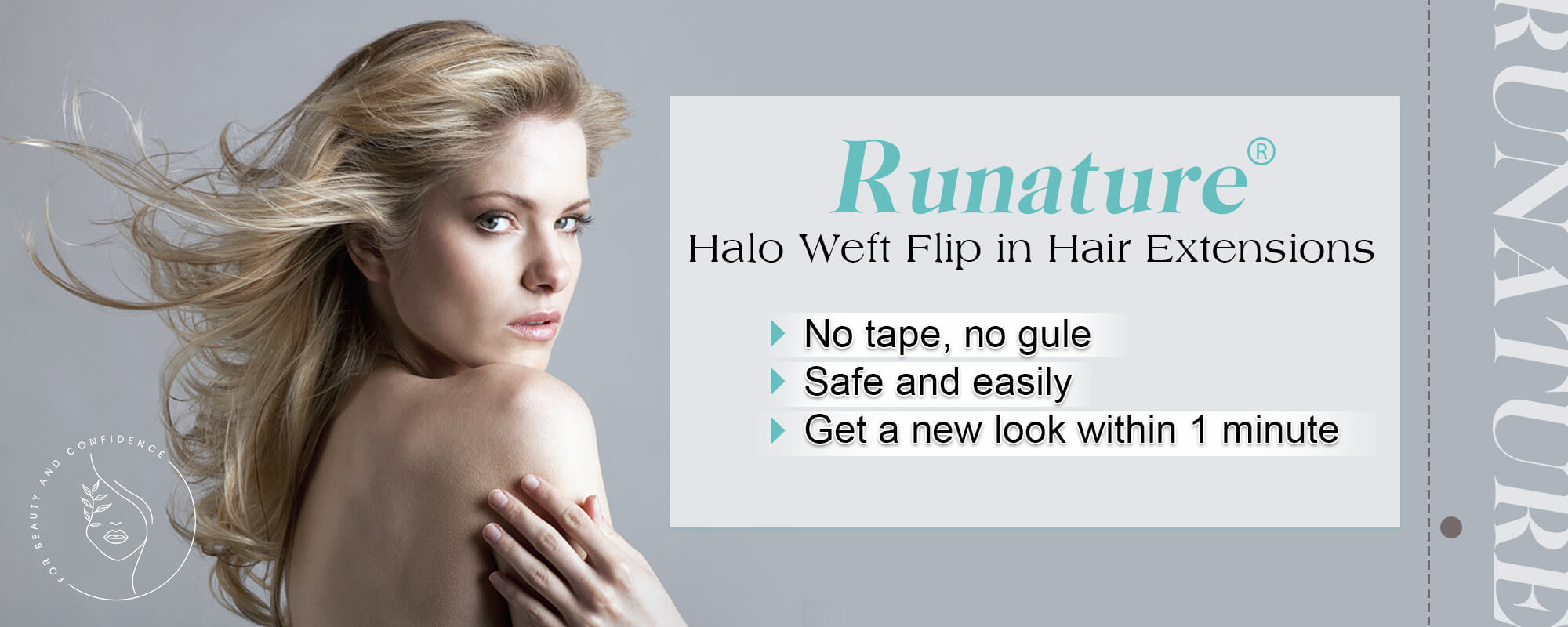 Runature® Halo & Flip in Hair Extensions have clips and fishing wire, which can be used as 1 pc clip-in or halo, aim to make every woman confident and glamorous with our one-of-a-kind hair extensions.
Our flip-in method is specially designed to provide the longer, thicker hair you have always wanted instantly.
Looking for other kinds of weft? Virgin Hand-tied hair extensions and Flat silk weft may be suitable for you. Virgin hair which is of the best quality and without any medical treatment, can be safely styled, toned and dyed.