Something You Need to Know About Sew in Hair Weft
What are weft bundles?
Weft hair extensions are a type of extension which has been sewn to create a small bundle. The hair is then fed a machine to reinforce the stitch near the root of each individual hair on your head, giving you a seamless look. These extensions have become a great way to improve the volume and look of your hair.
Weft bundles can be divided into hand-tied weft hair extensions, Machine-tied weft hair extensions, and Flat Silk weft Hair Extensions.
Machine-tied weft hair extensions are sewn by machines, while hand-tied weft hair extensions are sewn by hand. Therefore, the weft of the hand-tied hair weave will be thinner, more invisible, and better quality than the Machine-tied weft hair. Machine wefts can be cut for customization but hand-tied couldn't be cut.
Flat Silk Weft Hair Extensions are a thinner form of regular, which have no return hair on them (the short little hairs that are normally on top of wefts), so it allows for more natural, flat, and comfortable.
If you want to know more about them, please click here.
What are double weft hair extensions?
Double weft hair extensions are actually to stitch two hair sewn together, just like a single weft hair extension. Double weft hair extensions are an excellent choice, which can add a lot of volume without having to have loads of clips.
What the benefits of weft bundles hair extensions?
Various ways of wearing: The weft bundles hair extensions can be applied with clips, glue, micro beads or you can sew it to your hair directly. You can choose your favorite wearing method to match it.
Free-style: You can cut the weft arbitrarily according to your own needs to fit your head. It will blend with your hair naturally.
Easy to care: When you wash your hair extensions, please choose sulfate-free shampoo, avoid using conditioner on the hair roots, take care of it every week, and treat hair extensions like your own hair. If the conditions are right, clean it 1-2 times a week is ok.
Do not comb your hair when it is wet, as this may pull the extensions excessively. For wearing methods that use micro beads or tapes wear, avoid over-styling with hot tools. For those worn with clips, they should be washed after every 20 uses, but if you use a lot of products on your hair, you should wash them more frequently. Then you can brush, shampoo, and condition them as usual, and then air dry.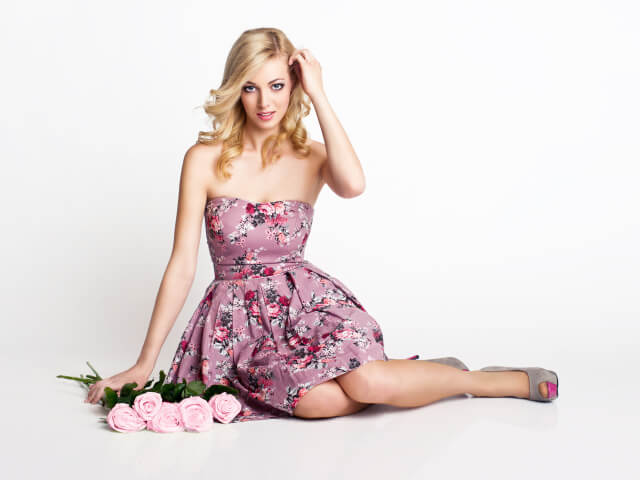 Do weft hair extensions damage our own hair?
Weft bundles hair extensions won't cause any damage to your natural hair. They are safe for using heat products and styling tools.
How many weft bundles hair extensions do I need?
The number of weft bundles hair extensions that you need depends on the type of look you want to create and the type of your natural.
If you want to add your natural hair volume, usually 1 pack is recommended, about 100 will do. If you want to create a natural hair extension, the most common is 2-3 packs, which requires about 200-300g.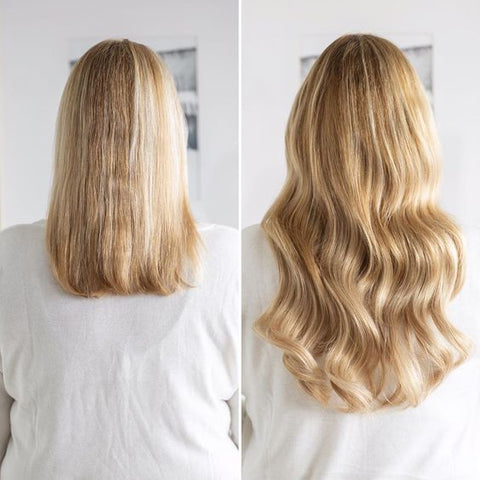 Can I cut weft hair extensions?
Yes, machine-made weft hair extensions can be cut or trimmed to the desired length by an experienced hairstylist. This is also one of the advantages of weft hair extensions.
How long do weft bundles hair extensions last?
As for how often you will need to get your hair extensions re-applied, Usually, Glue and clip extensions last around 4-8 weeks, sew-in extensions should be replaced every 6-8 weeks, and micro-link extensions last up to four months but will need repositioning every two or three months as yours. 
Can weft hair extensions be reused?
Yes, weft hair extensions can be reused. You just need to install and remove them in the correct way. No damage to hair extensions. You can reuse weft hair extensions. If you want to know more, please read this blog--How to Install Weft Bundles?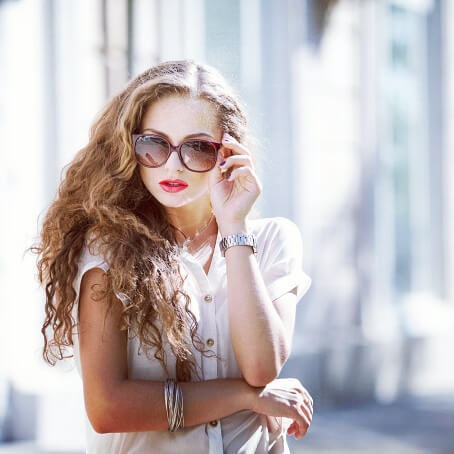 Do not wash your hair too frequently, wash it 1-2 times a week is ok. Use conditioner and oil when washing your hair
Do not wash with hot water, but use warm water.
Try to avoid salt water and chlorine. When going to the swimming pool, try to comb your hair.
Use low-heat styling for hair extensions. Fewer calories = less damage
Last
Weft bundles will not cause any tension or damage to your hair. Various installation methods. Easy to install and remove. It is a good choice to increase the volume and length of hair
Seamless and comfortable. No tangles, no shedding.
What are you waiting for? Come try it~